2019.12.27 The Department of Occupational Therapy have been invited Dr. Sunny Hu from IFE Central Analytical Research Facility, Queensland University of Technology in Australia, make a special speech: "Introduction higher education system in Australia".

2019.12.25-12.27 Dr. Sheng-Fan Wang invited Dr. Wanchai Assavalapsakul from the Department of Microbiology, Chulalongkorn University, Thailand to join the co-teaching and gave some lectures for the graduate students.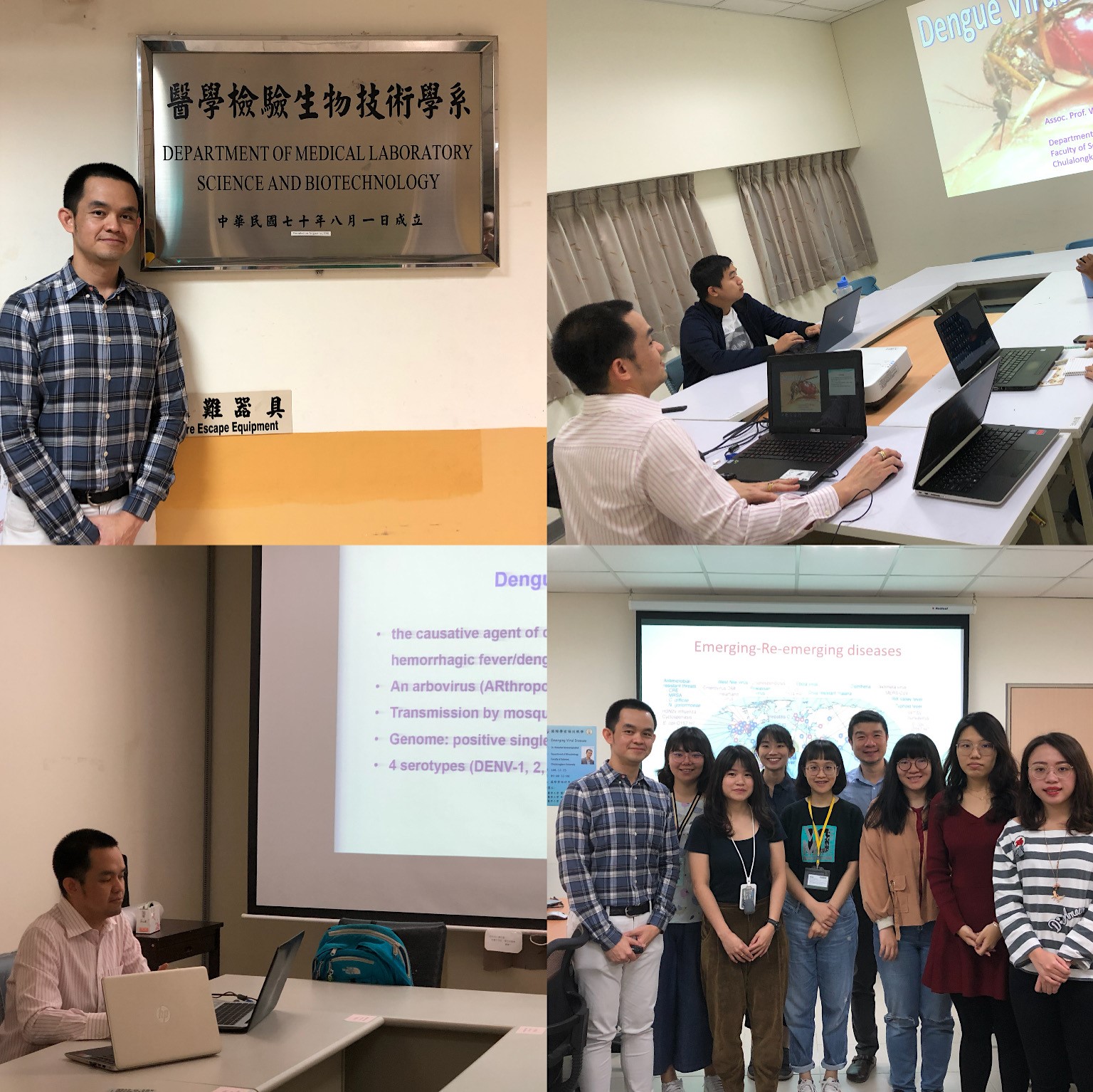 2019.12.16-12.19 The department of public health, Kaohsiung Medical University have been invited Professor Frances Yang, Department of Occupational Therapy School of Health, from Professions University of Kansas Medical Center in USA to speak about "The Latent Variable Modeling Course".